STYLE CLASS; Fashion Rules 4
FASHION RULES TO BE BROKEN [or at least bent ;)]
1)
You must always match your belt shoes and bag.
Errr... its not compulsory. this rule can be VERY bent if you're inspired to ;)
2)
Never mix (brown, black, grey, wine, ash)
Yes please! you can mix ANY three colours...... ANY 3 colours can be mixed especially dull/pastel colours.
3)
Never wear sweat pants out of the house/sneakers are only for the gym
. No, they are not. If well combined, they can be worn anywhere: school,church,casual outings, casual work places.
Exceptions
: red carpet/ black-tie events,cooperate work places.
4)
Never mix metals (wear gold or silver but not both). Never wear jewelry to the beach
.
Beach outings are usually fun/casual outings so i'll say; don't wear your most important/expensive/delicate jewelry into the pool/ocean for obvious reasons,but nothing stops you from wearing jewelry to the beach. Keep it simple by the way ;) And as for mixing metals, its like mixing colours, it makes your outfit more unique.
Pearl earrings, silver necklace, bronze bracelets in a beautiful mix.
5)
Tall women shouldn't wear heels
.
Wow! that's the most pathetic rule ever! This rule is implying that short women wear (or should wear) heels to look taller. A classy lady can't buy into this any way because she knows how heels can transform an outfit, make a fashion statement or change her walk. Inferiority complex sometimes makes tall women feel like they are towering over their friends even in flats but your confidence (or lack of it) doesn't make a fashion rule.
Build your confidence and break that rule ;)
6)
As your age increases, your hem shall fall.
Oh wow! Your age shouldn't determine the length or size of your skirt or dress. While a 50 year old wearing a really short skirt can look tacky, a 17 year old wearing the same outfit can look tacky too. Fashion transcends age.
Ageless beauty.
7)
Fashion is pain,you have to be able to take some pain
.
If it's painful, it's not your size = not for you. It will definitely leave a mark or even a wound! Braids plaited too tight, cheaply fixed lashes, bra too tight, jeans too tight, shoes too tight. They all leave some effect on the body. FASHION SHOULDN'T BE PAINFUL.
Braids are beautiful but when made too tight,can cause hair loss.
8)
Red and pink clash. / Navy and black don't go together. / Prints on prints are too busy
.
Red and pink are definitely cute together.
Blue totally blends with black.
......And of course, people successfully mix prints on prints even though it's a little tricky (it's better when the two different prints are not the same colour) but it rocks ;)
Be careful with leopard prints though. just like designer brands, you can't wear them from head to toe; leopard print top/dress
+
leopard print trouser/skirt
+
leopard print shoe
+
leopard print bag....... you don't want to become a leopard, do you? lol.
9)
Classics, fur and leather have to be expensive.
Ever heard of cutting your cloth according to your size? There is no reason why you can't wear expensive looking clothes as long as you don't lie about how much they cost.
#classycodeofconduct
.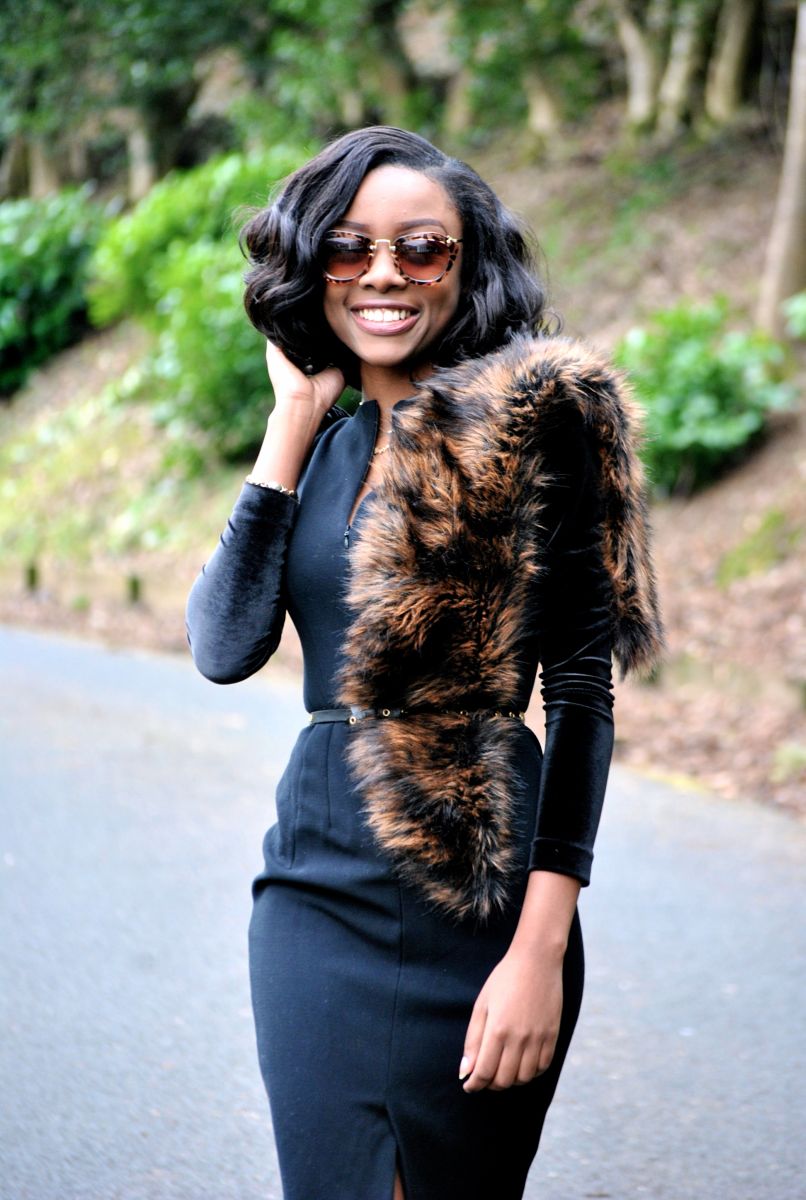 It doesn't have to be expensive ;)
10)
Sweatshirts are casuals
.
No, not really if well combined,they can be worn to work maybe as business casuals ;)
HINT: Fashion rules are not meant to be taken seriously. Who knows? they can change or be broken except for the ones that prevent us from being tacky, of course those ones will never change ;) . Whatever rule you break or bend, stay STYLISH or CLASSY or both, but most importantly. BE COMFORTABLE.