MEN IN SUITS 1 (The Suit)
Men wear suits, but a
CLASSY MAN
knows his suit, and the right accessories to go with it. In this style class, we'll be discussing the proper way to suit up ;).
A suit comprises of a jacket, a waistcoat (for a three piece suit) and trousers. It is usually worn with a shirt, a tie (bow or straight), cuff links, boutonnieres or pocket squares. Let us define them:
1.
THE JACKET:
The suit jacket is the most important part of the suit and it has to FIT. a man should endeavor to know (and wear) his suit size otherwise the outfit becomes a joke.
Guess who? He's now a classy man by the way.
2.
THE TROUSERS:
Your trousers must fit too (fitness is key) and the colours you decide to use go a long way in how classy you look.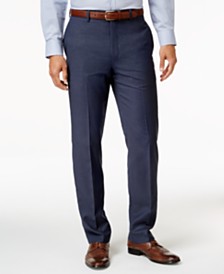 3.
THE SHIRT:
The shirt determines the colour of jacket that goes on it, sometimes reverse is the case. The shirt is sometimes replaced with a vest, a sweater or skipped totally. ;)
Vest in place of a shirt.
The colour of a checked shirt determines the colour of jacket to be worn on it
4.
THE WAIST COAT:
This is not necessary, it's rarely worn by Naija men due to our hot weather. It can be worn as a jacket or with a jacket as a 3 piece.
With a jacket
Without a jacket
Hint
: The classy man knows the importance of little and big details when he is 'suiting up'. The colours must not be more than 3/4, they must compliment each other and your skin colour. The suit must not be bulky in any part, little accessories like the boutonniere or pocket squares make you stand out.
Stay tuned to
latenightgist.com
for more.