Highlights from Pippa Middleton's wedding.
Philippa Charlotte "Pippa" Middleton an English socialite, author, columnist, and the younger sister of Catherine, Duchess of Cambridge got married to James Mathews on the 20th of May, 2017 in a family event attended by their nearests and dearests. The couple got the wedding they wanted (Not a royal wedding) but not without some lovely pictures and facts we fashion people just can't ignore.
1) The similarities between hers and her sister's (Kate MIddleton's) wedding dress: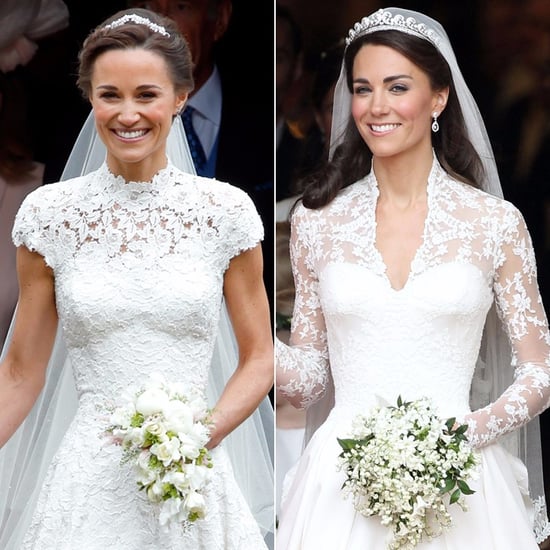 Reverse styles but same cinched waist, A-line dresses.
L-R: Kate's dress designed by Alexander MacQueen and Pippa's by Giles Deacon.
Similar trains, veils and flowers.
2) As each other's bridesmaids:
Pippa as Kate's bridesmaid in 2011.
Princess Kate as Pippa's matron of honor in 2017
3) Princess Kate's children; Prince George and Princess Charlotte were also in the Train:
Aww.....Mummy duties ;)
Shhhhh!!
3) Beautiful decor:
4) With beautiful little brides:
At Kate's wedding.
At Pippa's
5) Huge rocks for both sisters ;)
Diamond for Pippa and Sapphire for Kate.
Soooooo...... which sister got the best wedding kiss?
Princess Kate?
Or Pippa?
Stay tuned to latenightgist.com for more fashion gists.
: