Right Styling For The Right Body Shape 5
DIAMONDS are every girl's best friend.... ever heard that song? Our next body shape is;
THE DIAMOND!
Sounds beautiful right? Yes, they are. They are another sets of OROBOs like our Naija guys will say. They are called PLUS SIZE by Oyibos (Whites), for me, I call them Diamond-In-The-Rough. They are sometimes the least stylish ladies, but classy ladies should know how to turn heads in whatever shape they have. So lets give them some tips. Shall we? Yes, we shall :)
Description: Waist is larger than bust and hips in measurement.
Avoid:
Thin straps, strapless dresses, waist detailing, (ruffles,beading,patterns along the waist) as they will make your waist (which is already the larger part of you) look larger.
Sheaths
are perfect on you but if you have 'folds' they are not so nice.They can make you look 'straight'. Stay away from skinny or tummy belts, they dig into your waist section and.... not a cool sight. Elastic belts are better. If well used, could give an hour glass illusion. Avoid tiny prints, thin fabrics especially for sheaths and fitted dresses.
Credits:NGTrends
Best outfits
: Empire waist dresses are lovely on this shape, wide V-necks, broad sleeves, details on shoulder or on bust area. Line bottoms will balance the bust and hips, wrap dresses are also super dapper. Dark colored bottoms + light colored tops are great for this kind of shape.
This actress is bae :) she knows how to dress it up and highlight the right places.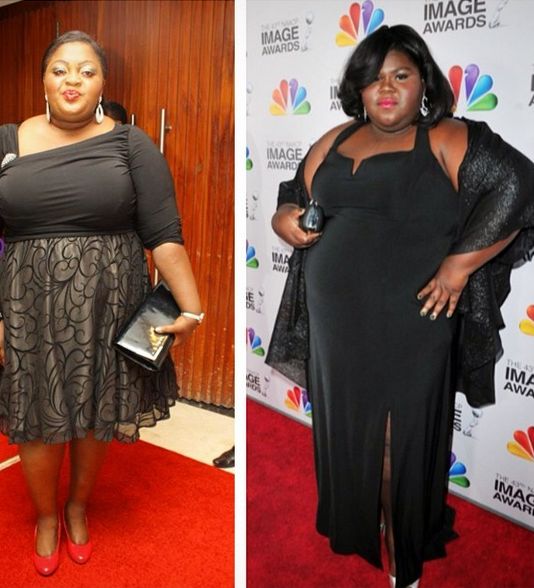 That's our Enny on the left looking muah!
Peplums are for you, rock 'em!
Large prints are ok... they'll still make the waist look larger (patterns/details across the waist) but...
Hint; Fashion is all about creating an illusion.
Not all
plus sized
ladies are
diamond shaped
; some are
hour glass
,
pear
or even
rectangle
!